Client Testimonials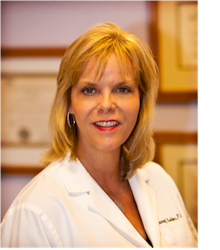 "My career requires me to be on my feet for hours at a time. I suffered for years with tired, sore legs. Since having Endovenous Ablation with Dr. Anne Luhan at EliteMedizin, my legs feel twenty years younger! The procedure is fast and virtually painless. I returned to my normal daily activities immediately, with absolutely no down time. In addition, I have been able to resume a more rigorous fitness routine without experiencing leg discomfort. Truly remarkable!"

-- Nancy Koehler, PA-C


---



Reviews

-CarBo in Misson Viejo, CA | Oct 26, 2016
"Everyone at Elite Medizin made this experience such a positive one for me. Dr. Luhan is so knowledgeable and professional and I felt comfortable the entire time - she walked me through what she was doing and made sure I was prepared with instructions for afterwards. I enjoy coming to her office to see her and her staff and would recommend her highly!"


---


-Jill | Oct 19, 2016
"A perfect stranger stopped me and complimented me on my legs. It was a sincere compliment. I have gone from someone who would never wear a skirt or dress to a person who ALWAYS wears a dress. I am much more confident and feel pretty! Thank you!" Jill


---


-GarE in Dana point Ca | Jul 26, 2016
"My legs feel much lighter (normal) after treatment!"


---


" Dr. Luhan was very friendly and concerned about my leg pain, Dr, Luhan is very knowledgeable and explant to me in medical terms the problem i have with my legs, I am planning to see Dr Luhan again."

-- Hannelore Pfeiffer


---


" Thanks for everything. I'll call when my insurance is figured out. Thanks also for your concern and care for the burn on my leg!"

-- David


---


" Dr. Luhan is very pleasant, professional and courteous. She answered all my questions and addressed my concerns."

--Kim


---


" This was the second time since my first was a blood test. Kim (the nurse/receptionist) was awesome -truly. The appt reminder process and FB tie-in is great. Loved the manner, directness and knowledge of Dr. Luhan. Exam room a bit warm but no prob."

--Steve


---


" Absolutely thrilled to have found Dr LUHAN. Very knowledgable and easy to talk to. I feels she's actually listening. Have already recommended to friends."

--Steve


---


" Love Dr Luhan and her concern to be very thorough with my medical history and immediate concerns. Thank you."

--Kathryn


---


For more patient reviews, please visit: www.healthgrades.com